SarahStudio
Is Proud To Offer
- The Complete Digital Solution!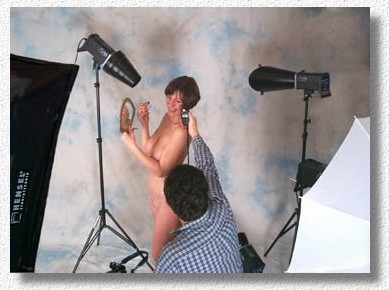 The Studio is equipped with a full digital imaging suite, including a CDR Burner and High Quality Inkjet Printer.
It also has a high-resolution Digital Camera with IR -sync capability to make full use of the Studio's Lighting.
So, you can
- Photograph a Beautiful Model
- Work in a Professional but friendly environment
- Use State Of The Art Digital Equipment
- AND leave with a finished product
All in one visit!
See Contact Details for prices
Sarah's Images - Studio Details - Complete Digital Solution - Tuition and Help